Tenderhearted Elixir
Regular price

Sale price

$28.00
Herbal drops for heart-centered calm
Daytime stress, anxiety & heart support
Calm the nerves and center in the strength of your heart. This tonifying and strengthening blend of herbs are traditionally known for their cardiotonic benefits and soothing stress support for our nervous systems. Take as a daily ritual or as needed during a stressful moment.
herbal blend

Motherwort (Leonurus cardiaca), skullcap (Scutellaria lateriflora), chamomile (Matricaria recutita), lemon balm (Melissa officinalis)
Other ingredients

Organic cane alcohol, organic raw apple cider vinegar, local raw honey
how to use

Take 1-2 mL, one to three times daily or as needed. Take straight under your tongue or add to a small glass of water, tea, or other beverage. We love adding this elixir to the Moonbeam or Flower tea blends for extra support.
Servings per container

48 servings per 2 oz bottle; 192 servings per 8 oz bottle
Zero waste packaging

Reusable amber glass bottles with dropper top
Shipping info

Free shipping over $75! Applied automatically at checkout.

Add product to cart for quick view shipping estimate to your zip code.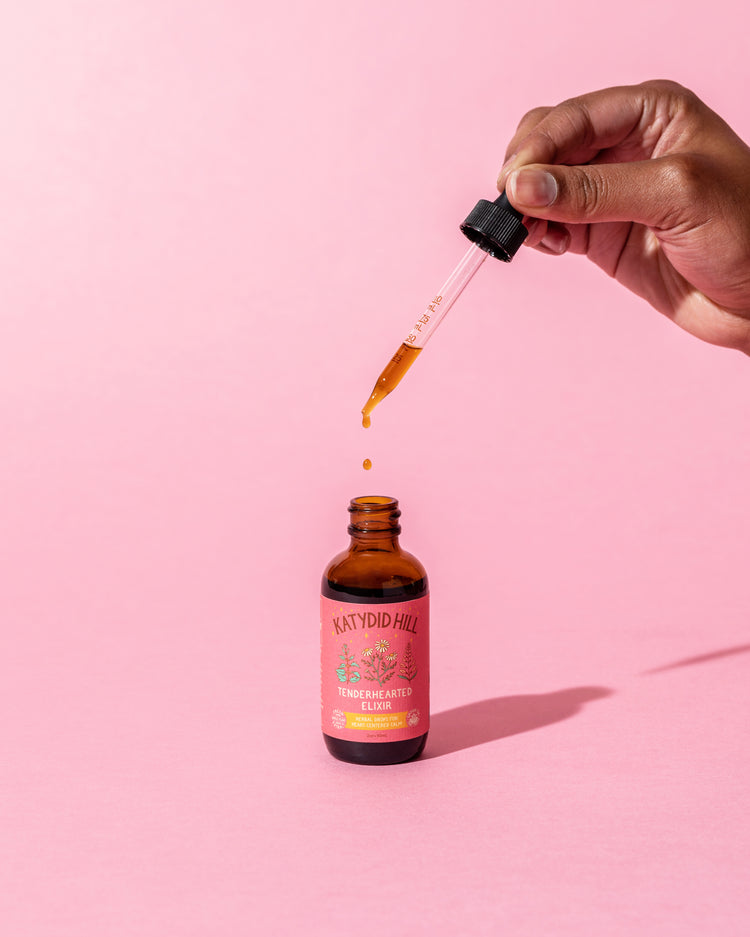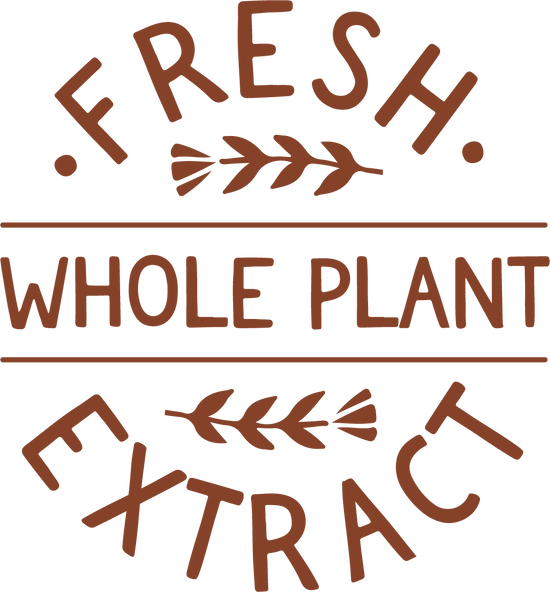 "I adore the genuine love, care, and quality in everything that's created."

Herbal drops for heart-centered calm
Elixir details
How it's made

All herbs for our elixirs are extracted from the fresh plants grown with care on our farm in Orwigsburg, Pa. We harvest all herbs at their peak potency throughout the season. Herbs are harvested by hand, steeped in our organic house-made menstruum, then pressed out using our custom hydraulic press. Our apothecary crew blends and bottles each batch with love, just steps away from the fields where they are grown.
Farming with heart

For Ben and I, farming is always about learning and trying to do our best. Just as often as we get things right, we mess things up, so to say we have a perfect system for growing herbs wouldn't be true. What we do is put lots of care and heart into growing the herbs for you. 
meet your farmers
Testimonials


Returning to nature has saved my life in no small way, and your plants have been there each step of the way! 

Mark Oleskey @twinfarmjawn
A sincere thank you! Your teas and elixirs have helped me bring more ritual and infuse calming magic back into my life. I had tried so many things to help with anxiety or some of my chronic pain, and I as soon as I tried my first cup of tea with y'all, it was like love at first sight and I couldn't believe how quickly my body felt better after struggling for so long to find something that would work for me. Knowing on top of that how you prioritize community voice and practice, systems transformation, and local programs, it was even more exciting. 

-Alea
Your herbs are TOP NOTCH! Everything is above & beyond when it comes to quality & efficiency. 

–Nicole Finkelstein, owner of Herban Austin, fellow herb farmer & Acupuncture physician
I felt increased vitality in my being over the weeks/months of taking every day or few days and really noticed when I stopped!

–Angela Grace, massage therpaist
Honestly the stress and pain management has been unbelievable, it has been my most trusted and favorite farm to assist with personal healing and wellness work! 

Alea
They help support well-habits for me.

Margo S.